Medical Device Mechanical & Electrical Engineering
Medical Device Engineering Services
Simbex approaches Mechanical and Electrical Hardware Design from a systems integration viewpoint. Our process starts by defining functional requirements and specifications of the design that take into consideration every step of the product life cycle.
This allows the final components to seamlessly integrate while also meeting product manufacturing, distribution, packaging, and maintenance needs.
Contact Simbex
"*" indicates required fields
Mechanical Engineering Services
3D Modeling & Simulation for Medical Devices
Our engineering team leverages 3D modeling and simulation to create and evaluate the product design. This allows us to rapidly iterate design concepts and receive client feedback to ensure it will function properly while minimizing the chances of unforeseen hazards.
Injection Molding
Medical device components often require FDA-approved medical grade materials. The same injection-molding processes used to meet demands in tight-tolerance applications and large volume production can (or should?) also be used in medical device prototypes designed for FDA approval, and in building a proof-of-concept device for clinical and laboratory testing. The medical field has increasingly utilized polymers in recent years, since they offer higher adaptability and can be paired with other materials like metals and fabrics, to create comfortable, affordable, and effective products.
Prototyping Applications
The ability to iterate and create prototypes of your medical device design is crucial to ensuring your product ultimately achieves the best product-market-fit. The prototyping process provides an efficient way to see what your device could look like and function without meeting all of the product requirements. It is often hard to appreciate the design, until someone has actually seen and touched a physical representation of the product. This allows the innovators to determine necessary changes in the design as well as plan for manufacturing demands before producing high volumes for use in the medical field. Using Computer Assisted Design (CAD) software, our engineers can apply rapid prototyping techniques such as sheet metal design, injection molding, and 3D printing. A frequent application of rapid prototyping is the fabrication of medical device enclosures, which house your electronic device and turn it from an idea to a consumer- accessible product. Some of the advantages offered by a carefully designed medical device enclosure include:
Improved ergonomics
An overall lighter device
Increased functionality and user friendliness
More cost-effective to manufacture
Easier sterilization and maintenance
We've Supported 550+ Awesome Clients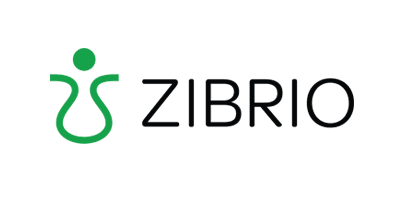 Medical Device Electrical Engineering Services
Ultra-Low Power Digital Circuits
The challenge for all wearable products is managing the power budget. Ideally, you want the product to operate for as long as possible using as little power as possible. For that reason, we spend a lot of time thinking about ultra-low power digital circuits.
Our engineers can incorporate ultra-low power circuit technology into your device, meeting both your specifications and the FDA's device requirements.
Sensor Interfaces and Signal Conditioning
Sensors of all types require an appropriate electrical interface and signal conditioning to provide accurate data. Modern digital signal processing allows many traditional signal conditioning functions to be divided between analog and digital domains, or even integrated into the sensor itself. The optimal balance is unique for each application, depending on cost, complexity, safety, power, and other factors. Using a signal conditioner can provide a more exact reading, which is necessary for precise data collection. A signal conditioning device can also perform other functions, such as:
Signal Conversion
Linearizing signals for accuracy
Amplification of weak signals
Filtering a signal to only include valid data
Signal Evaluation and Smart-functions
Sensor fault detection and safety monitoring
Wireless Networks and Power Supply Design
Ensuring the safety of patients, both in healthcare facilities and at home, is essential to the medical device design process. Medical device manufacturers have to implement rigorous standards in order for their product to meet the regulations necessary to guarantee a patient's wellbeing. Our engineers keep those standards in mind as we work to produce your design, making sure the electronic equipment we develop is fully in line with the requirements of the healthcare industry.
So, what are our standards in terms of a medical device's power supply? How can we balance meeting the needs of a manufacturer with the wellbeing of the patient? How can we guarantee compliance with the FDA's regulations? The foremost concern is that the medical device is frequently connected to the patient by way of electronics, such as the conductive pads of an electrocardiograph. As these components come in direct contact with the patient, it's important for us to focus on minimizing risk as much as possible.
In order to ensure that both the patient and the operator are safe from the risk of an electric shock, there has to be a means of protection (MOP) applied to your medical device. When developing your designs, our engineers make sure that the power supply incorporates the necessary MOP to minimize the chances of user electrocution. This precaution ensures that the end product adheres to regulations set in place by the International Electrotechnical Commision, and can be manufactured for distribution.
Designing a device that caters to the needs of both patients and providers results in a more usable and successful product. Despite your best efforts, there will always be the potential for misuse and errors made during operation. Careful design considerations and usability testing minimize the possibility of mistakes and ensure your device is as easy-to-use as possible.
What happens when you combine technical product development expertise with a commercialization mindset? A straighter path to market, fewer roadblocks or surprises, customers that become evangelists and investors that become follow-on investors. That is what Simbex brings to the table.